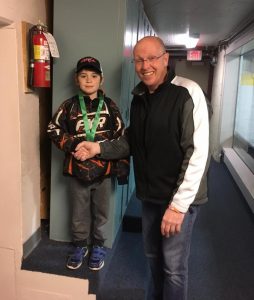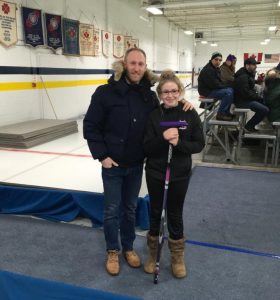 Over 230 youth participated in the first annual Hit Draw & Tap Challenge this season.  230 participants in 4 age groups competed at their local clubs across Northern Ontario in the various Hit Draw & Tap skill challenges.  Each club declared a winner, as well as first and second place runners up.  The scores from each winner were submitted and the top 5 in each age group competed in the championship during the NOCA Men's Provincial Championship Sunday February 12th either in person or virtually.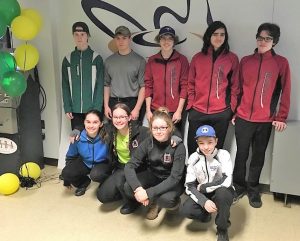 The winners in each age category are:
Age 6-8
1st Liam Nephin from Geraldton
2nd Colin Power from Kapuskasing
3rd Carson Goss from Kapuskasing
Age 9-11
1st Brendan Rajala from Sudbury
Tied for 2nd Alex Buttery from Sudbury
Tied for 2nd Riley Kautzman from Sudbury
3rd Brandon Geno from Kapuskasing
Age 12-14
1st Lauren Rajala from Sudbury
2nd Alexa Lapointe from Longlac
3rd Dallas Burgess from Kakabeka
Age 15-17
1st Connor Mangoff from Thunder Bay
2nd Sean Maurik from Thunder Bay
3rd Jason Bennett from Thunder Bay
Team Jacobs donated an autographed broom.  The names of all of the winners were tossed in a hat and the winner was Alexa Lapointe from Longlac.  
Congratulations to all of the participants in this inaugural event.  Next year, let's quadruple the participation across Northern Ontario