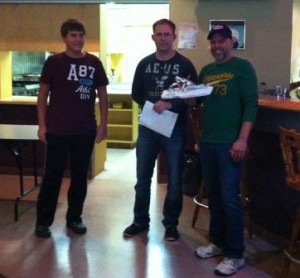 Congratulations to Ron Silver from the Fort Frances Curling Club.  Ron is the recipient of the 2013 Pat O. Reid Coaching Award.  He was presented with the award at the Kraft Celebration Tour Day in Fort Frances August 26th.
This award has been presented annually to a coach who has shown a great deal of commitment and passion to the development of athletes on and off the ice.  The award is given to allow coaches to continue upgrading their coaching certification, and to assist the recipient's curling club to certify additional coaches.
Past recipients include Kathy Ingram, Glenn Poirier, Karen Saarimaki, Jan Pula, Norann Dunbar, and David Dechesne.