Amethyst Junior Curling Camp, July 2-6, 2018
Check out the Amethyst Curling Camp website  for information about this year's camp.
After 21 years, 7 in Thunder Bay, and 14 in Sudbury, we are very excited to announce that we are moving the camp to North Bay.  Campers will stay at Canadore College Residence, and all on and off ice instruction will take place at the North Bay Granite Curling Club.
We will also be accepting team registrations again this year.  Teams can  benefit from attending the Amethyst Curling Camp together to grow their knowledge of the game. As a team, you will be able to experience many of our top coaches from Ontario and other parts of Canada. Coaches are also invited to attend with their teams.
Registration is available to last year's campers until February 9th, and after that date other registrations will be available.  We are accepting the first 48 registrations, and will expand the camp as needed depending on the number of additional registrations we receive.
The registration forms for individuals and teams will be available online February 9th.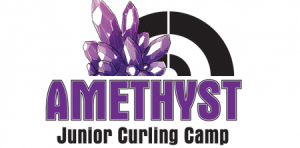 Registration Form – available February 9th
Team Invitation – available February 9th
Team Registration Form – available February 9th
Bursaries:  information to follow soon