Amethyst Junior Curling Camp, July 2-7, 2017
Check out the Amethyst Curling Camp website  for information about this year's camp.
After 20 years, we are very excited to announce that we are now accepting Team Registrations to the Amethyst Curling Camp. Teams can now benefit from attending the Amethyst Curling
Camp together to grow their knowledge of the game. As a team, you will be able to experience many of our top coaches from Ontario and other parts of Canada. Coaches are also invited to attend with their teams.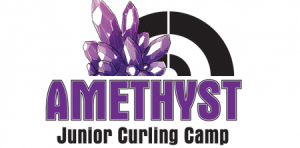 Bursaries: